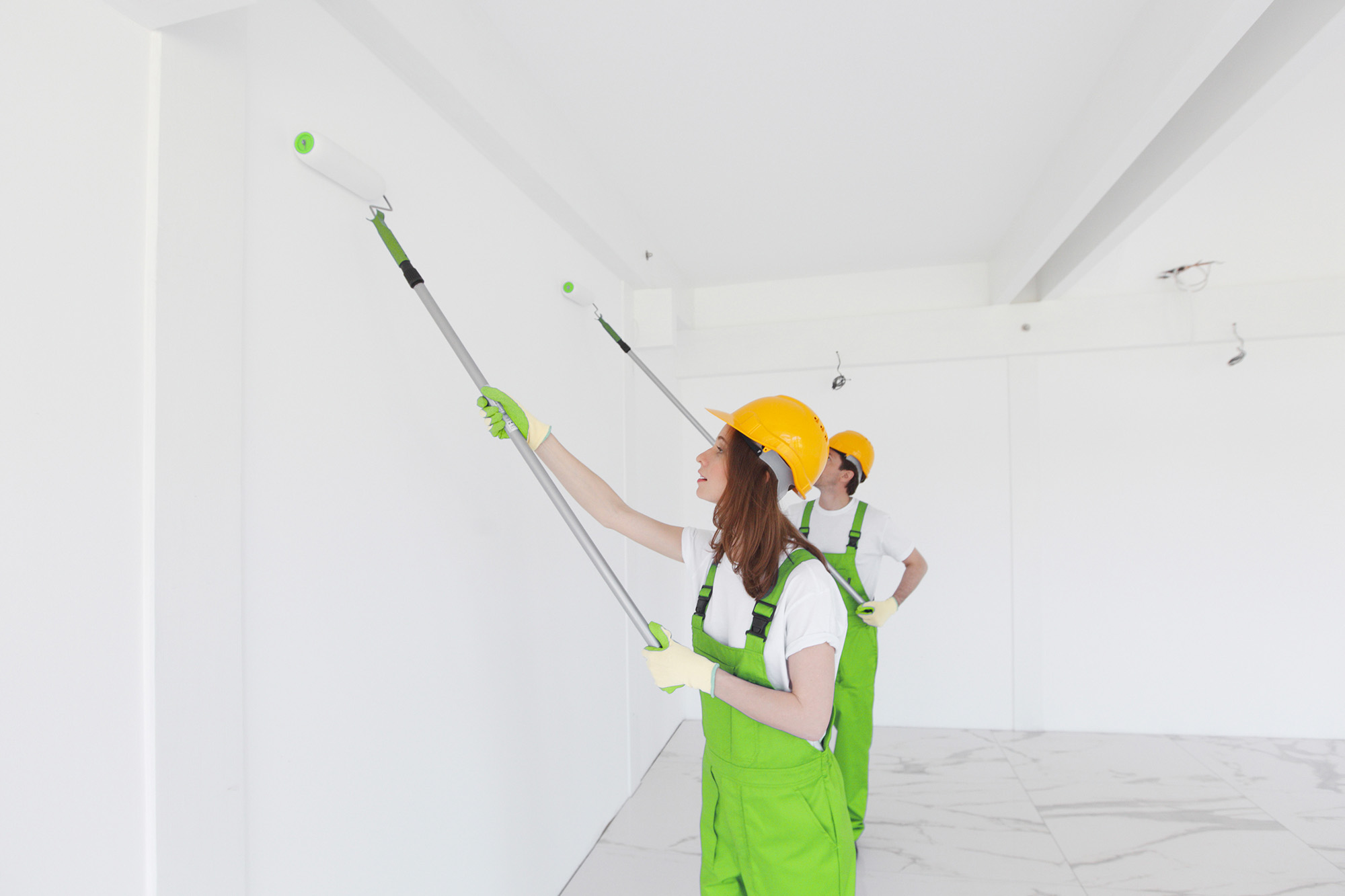 SERVICE OVERVIEW
When it comes to your Newport News, VA, business, first impressions are critical. To make a good one, be sure that the exterior and interior of your commercial building always looks its best. Paint is an important part of a building's overall image. Its color and condition catches the eye, hints at character and presents a preview of what's inside. Our skilled craftsmen at Painters for Less know that in the long run, a great paint job can actually help increase your bottom line.
Affordable Commercial Painting
Just as the exterior of a commercial building creates a strong first impression, its interior reveals a company's level of professionalism and its respect for both its workers and its customers. Peeling paint isn't appealing to consumers, and it certainly doesn't impress investors and auditors. A new or struggling business may end up paying a high price for neglecting its walls. Don't worry! We offer competitive prices so you don't have to make a huge investment in order to enjoy the benefits of adding a fresh coat.
Expert Color Consultation
The paint and accent colors in the workplace and in your favorite stores and restaurants have a strong impact on how people perceive those environments and even how they feel when they're in them. You can use paint colors to your advantage to create a more productive work environment, an appetizing food business or a chic look that appeals to your target demographic. The right paint types, textures and colors can make your business stand out from its competitors, and our expert color consultants can help you find the perfect combination.
Let Painters for Less Bring out the Best in Your Business
Whether your commercial building needs protection against harsh weather, a specialty paint job to help optimize workplace safety or a new color scheme to create a more pleasant environment, Painters for Less has the expertise, experience and exceptional service standards to deliver the best results. We're bonded, licensed and insured, and we stand behind our work with a 100 percent satisfaction guarantee. Contact us today so we can start planning your Newport News, VA, commercial project.
| | |
| --- | --- |
| Upgrade electrical panel or wiring | $1,243.76 fixed fee (install new 100-amp panel); |
| Switcher and breaker repair | $112.00 – $154.00 (depending on the complexity); |
| Ceiling fan installation/replacement | $100.00 – $175.00 (contact us for detailed calculation); |
| New construction | $195.00 per wiring. |